E-commerce logistics platform
Our logistics platform has been designed to meet the specific needs of e-tailers looking for RELIABILITY, REACTIVITY and FLEXIBILITY.
Are you looking for a third party logistics provider?

Instead, choose a partner for your growth
Logistics
Services
Commitments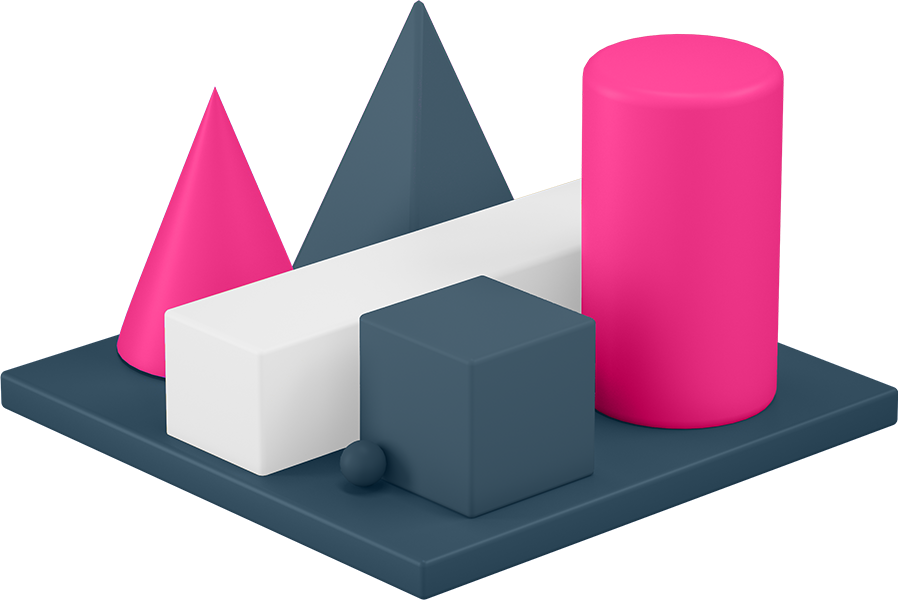 Storage
Your stock reliability is our priority
With 48-hour stock availability, you avoid stock-outs and maximise your sales. Our APIs provide you with real-time product quantities.
Our inventories and threshold alerts help you manage your supply chain.
Identification and product traceability

Our logistics platform carries out quantitative and qualitative checks on the reception areas within 48 hours, in compliance with legal obligations or according to your requirements:
Container unloading or unloading of full trucks, pallets or parcels
Palletisation, unpacking and repacking of products
Quality sampling, input and checking of expiry dates (DLUO, DLV), batch numbers or serial numbers
Record management of hazardous materials, etc.
Manage your stocks in real time

Our logistics processes enable us to optimise your stock management in our logistics platform (one-off, threshold or random inventories). Analysing your sales enables us to optimise picking and replenishment locations for better operator productivity.
You can view your product catalogue in real time directly in your CMS or via our Wonderweb management tool. You receive alerts when your stock is low, and you avoid stock shortages.
Simplify your supply chain

Thanks to our online planning, simplify communications with the SUPPLYWEB reception team and optimise your supply management.
Your suppliers can make a delivery appointment directly and send us the information that allows us to identify and swiftly receive your goods directly on our logistics platform.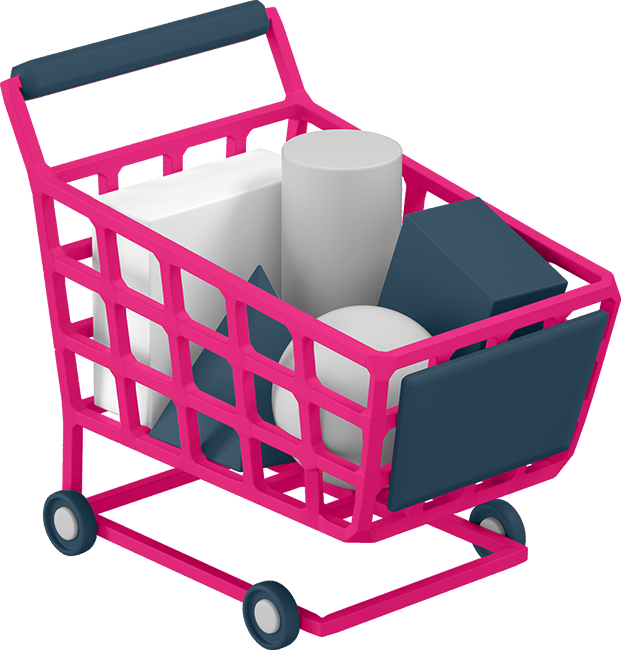 Preparation
Congratulations, you have orders!

Automatically transferred to our logistics team, they are picked, packed and handed over to our transport partners for delivery.
Orders submitted before 2pm are dispatched the same day from our logistics platform.
Your order preparation process

It comprises 4 main operations: picking the ordered goods, preparing the orders, protecting the products for delivery and labelling the packages. Each of these steps has its own costs, which must be differentiated between manual and automated processes.
Parcel personalisation, guaranteed to WOW your customers!

If you want to stand out from the crowd, build customer loyalty, pamper your customers or thank them, we have just what you need. Expert hands personalise your orders directly from our logistics platform: flocking, thank-you cards, scented parcels, stickers, insertion of flyers, targeted advertising, etc. Tell us what you need, we'll adapt!
Automating your preparation process

Supplyweb is committed to a massive investment plan in robotisation and automation that complements its warehouse management and order preparation IT (Warehouse Management System).
From now on, the latest logistic innovations from the biggest websites and logistic platforms are available to you.
Check out the many benefits:
Reduce the amount of cardboard used, by adapting the packaging of the parcels to the products they contain.
Reduce the amount of empty space and cushioning consumption by reducing the volumetric weight of orders, by modelling a tailor-made package adapted to the products.
Improve the fluidity and overall efficiency of your logistics process.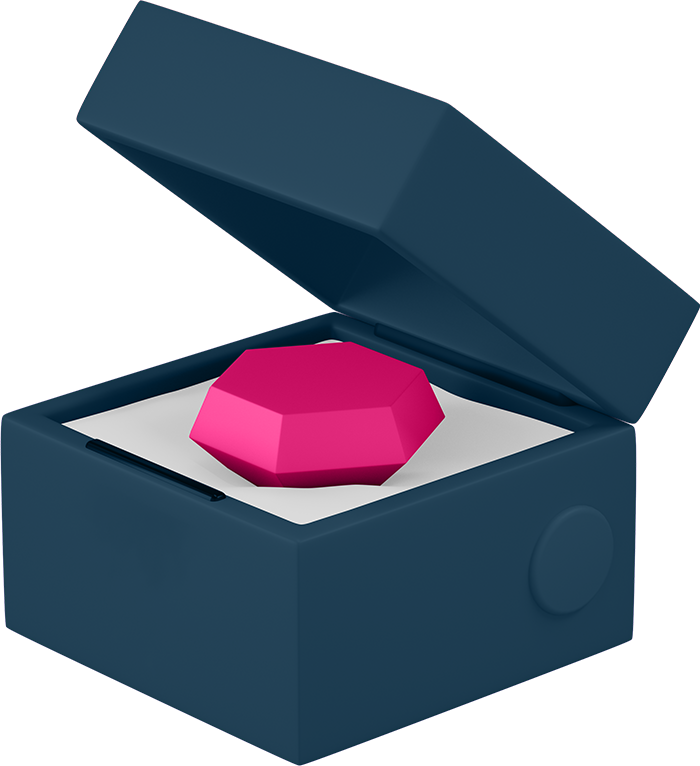 Delivery
Your parcels delivered anywhere in France the next day.

Thanks to our negotiated rates with more than 20 carriers in France and abroad, you save on average 25% on your delivery costs.
The best way to convert visitors to your website and build customer loyalty.
A wide choice for your customers

When you work on your own, you're often forced into consolidating all your shipments with one carrier in order to negotiate good prices. We offer you better rates on all delivery solutions in France and abroad, from parcels to pallets or full trucks:
At home, with or without signature
Outside the home, at a pick-up point or post office
Express delivery (D+1 before 1pm) at home or in a pick-up point
Eco-responsible delivery (by electric carrier in specific urban areas)
Bulky goods by courier or charter
BtoB deliveries to professionals, shops or large-scale distribution platforms
Shipments to the logistics warehouses of marketplaces such as Amazon, Fnac, Cdiscount, Veepee, Showroomprivé or La Redoute
Import by sea or air
Track your parcels in real time

Thanks to our automated tracking data and our monitoring and alert tools, you have access to delivery information provided by our carriers in real time so that you can communicate it to your customers.
For any questions or if a difficulty or issue arises, our transport department manages everything directly with our partners in your interest and that of your customers (complaints, loss declarations, disputes, reimbursements for delays or damage).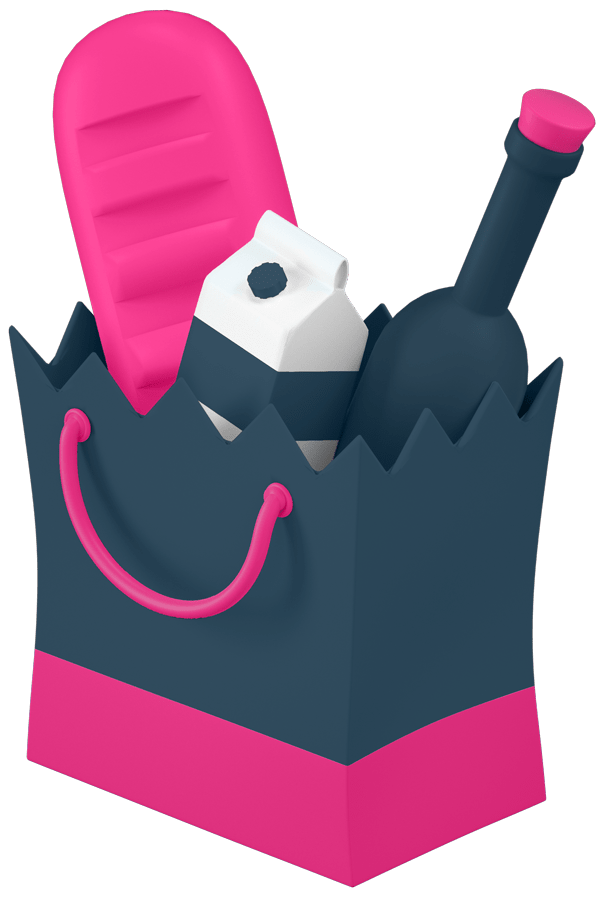 Marketplaces & dropshipping
Say goodbye to penalties for non-compliance: preparation delays, order errors, stock shortages, etc.
Improve your rating and boost your sales on Amazon, Cdiscount, Fnac, ManoMano.
Sell on your marketplaces from a single logistics platform

Marketplaces today offer tremendous customer potential. However, it's imperative to respect their logistical requirements and to have an organisation tailored to your growth. With our experience as an e-logistician, we are confronted with the problems of marketplaces to avoid penalties for non-compliance and stock shortages if you wish to sell or are a seller on Amazon, Cdiscount, Vente privée, EBay, Fnac and many others.
Many sellers already trust us and have grown to become leaders in their market.

      1. Centralising the orders from all your marketplaces

Supplyweb brings together all of your businesses or online shops on a single platform, ours. Thanks to our feed aggregator, you can centralise all your orders from your website and your sales on marketplaces. So, as soon as a product is sold on one platform, we adjust your stocks directly on your other platforms. Thanks to our tools, you also have a complete reporting of your orders as well as a Dashboard on all the logistics activity of your shipments. These tools allow you to follow your sales statistics on your different platforms in real time and to measure your customer satisfaction.
      2. All your stock in one place

Supplyweb takes charge of your logistics processes from A to Z: flow organisation, all the activities and interfaces making up transport and supply management.
Thanks to our support in your logistical transition, stock management, preparation and shipping of your products will become the keystone of your e-commerce activity.
      3.

Respecting our commitments
We also pay particular attention to the quality of our services within our logistics platform. For this reason we have defined a charter of commitments, which we respect to the letter in order to provide our customers with quality logistics.
In-house customer service, your new customer experience

We have also developed our own in-house customer service, which is now an essential part of the customer experience and satisfaction. Our customer service allows us to respond to the specificities of a request, to assist in the act of buying and to manage the customer relationship beyond the sale, on your various platforms. It's a loyalty service that meets customers' expectations for personalisation. Our customer service offers an ever more immersive experience by sharing your brand image with your customers through your values and culture, rather than conceding a standard offer with none of the customisation that marketplaces or other standard logistics outsourcing platforms offer.
A customer service department is essential nowadays in the management of your logistics, because it frees you from many "secondary" tasks, and allows you to concentrate on value-added tasks to develop your e-commerce growth: acquiring new customers, marketing development of your products, referencing your site etc…
Our logistics platform allows you to optimise your logistics process, from order preparation to shipping, including packaging and customer service management. Marketplaces today represent growth accelerators, provided that each process is mastered to avoid unpleasant financial surprises.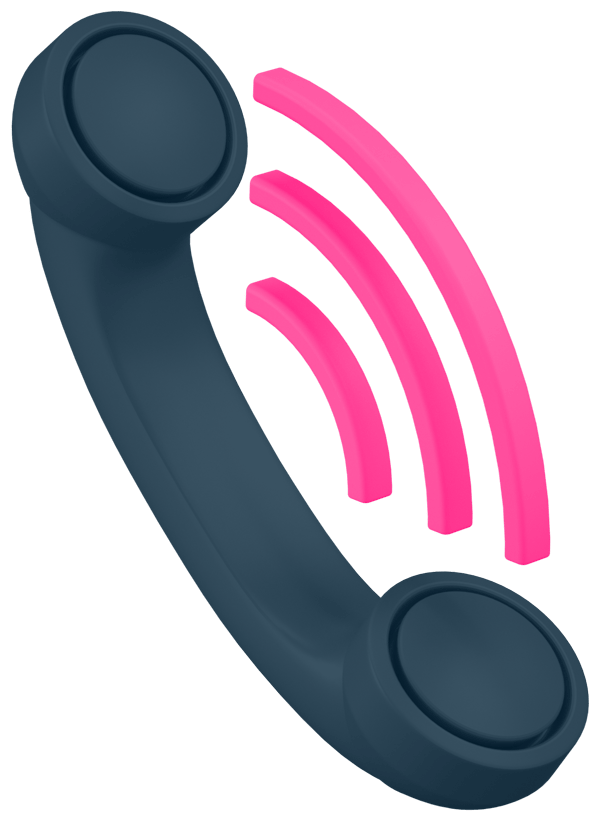 Customer service
Save time, sell more!

From our own call-centre based in Normandy, we answer your prospects' questions and your customers' requests on your behalf.
It is the key to boosting your conversion and repeat sales rates.
Save time, sell more

Faced with ever-increasing customer demands, your customer service is a major asset in improving your conversion rate (product questions, customer reassurance) and your repeat order rate (customer loyalty, returns management and possible transport issues).
Availability and product knowledge

Our support teams are available Monday to Friday from 8:30am to 12pm and 1:30pm to 5pm. They relieve you of managing incoming calls and emails from prospects/customers about returns, refund requests, product or order information, delivery or simple consumer reassurance.
Each response is adapted and personalised. The proximity of our teams to our logistics platform guarantees a good understanding of the particularities and characteristics of our products and ensures rapid responses.
We respond on behalf of your company and can even personalise your on hold music.
Monitor your customer satisfaction in real time

Our periodic reporting tools give you access to a range of indicators and KPIs. They give you full visibility of your customer service activity and satisfaction. Number of calls, emails and interactions, response time, resolution time and rate, main topics.
RELIABILITY / RESPONSIVENESS / FLEXIBILITY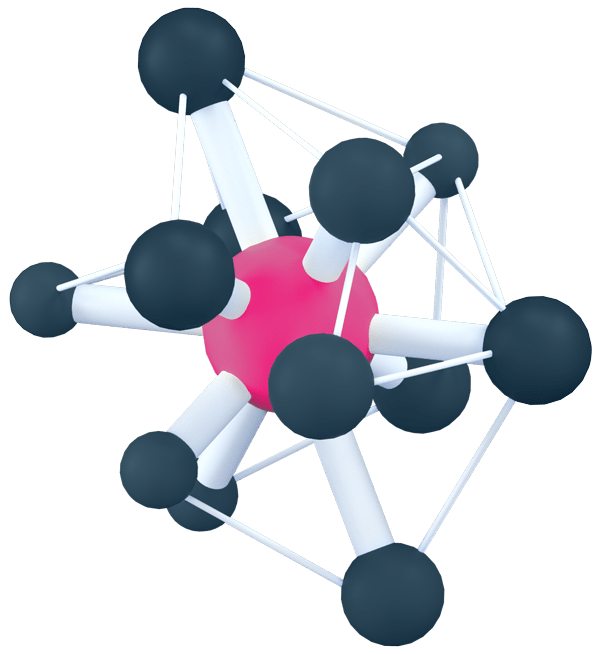 Wonderweb
Drive your business in real time with comprehensive dashboards for your logistics and deliveries.
Create a seamless post-purchase experience by anticipating anomalies and facilitating problem resolution for your customers.
Manage your logistics activity

The analysis of the data that passes through our systems allows us to provide you with strategic information for the management of your business. See full visibility for your operations, on your logistics performance and on your deliveries.
The Wonderweb software was developed by our IT department. It allows you to use additional functionalities to those available within your CMS or ERP such as :
Entering or importing free orders, deleting or modifying orders or items, modifying delivery addresses or transport modes, etc.
Analysing and managing your stock, setting threshold alerts
Our Customer Support features

View your order tracking data directly in your Wonderweb account, receive relevant notifications allowing you to anticipate sensitive issues and issue tickets in case of incidents on your orders or for any questions.
Our data analysis features

Get real-time dashboards, export your data in CSV format on a one-off or regular basis, and receive all the data you need in your systems thanks to our notifications and APIs.
Identify recurring problems and their origins: SUPPLYWEB provides intelligent dashboards allowing you to identify the main causes of dissatisfaction, or conversely highlight your strengths, preferred carriers, countries with the most delivery problems, and much more.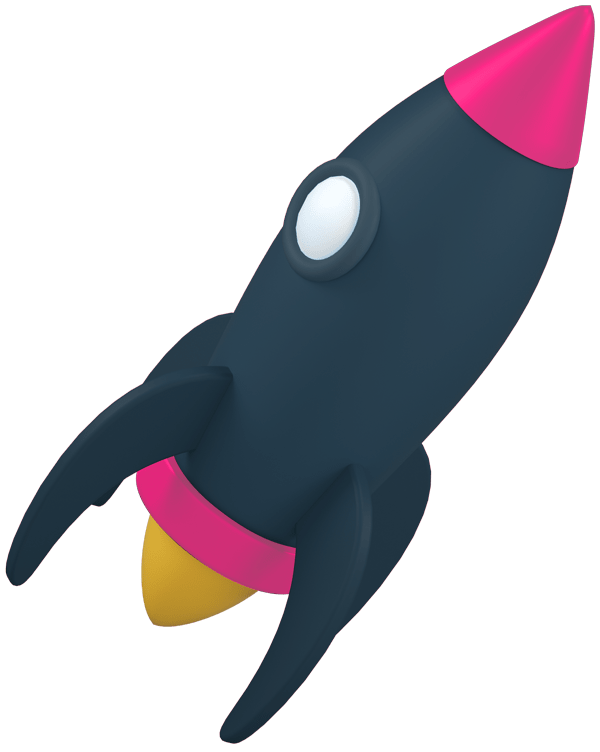 For quality
At Supplyweb we pay particular attention to the quality of our services.
For this reason, we define the quality commitments and associated monitoring indicators with you.
We respect them to the letter in order to provide you with impeccable quality logistics.
Our commitments

Entering goods received into stock within 48 hours maximum
All orders placed before 2pm are dispatched the same day
Next day order delivery
Quality monitoring indicators

Goods reception times
Preparation time
Service level (orders without logistical issues)
Stock reliability
NPS (Net Promoter Score)
Our continuous improvement approach

Our QHSE team of 3 employees structures, formalises and harmonises our logistics practices at our various sites. Manon and our two Vincent's manage and analyse our KPIs by site and by customer. They involve us through working groups and internal audits in a continuous improvement process.
More generally, they are also in charge of employee and site safety as well as the various actions relating to our CSR approach.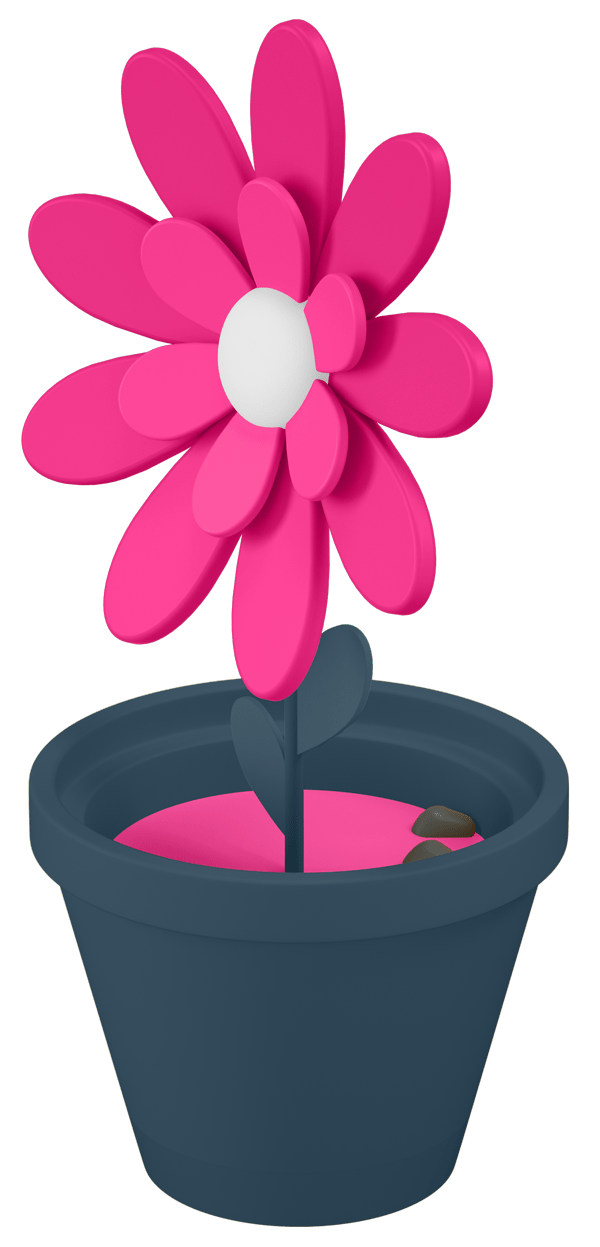 For the planet
Green logistics are better and, above all, cheaper

At Supplyweb we love Pink! But we also love Green 😉
When others are "green washing", we are committed! What does this mean in concrete terms?
Green logistics are better and, above all, cheaper

Our eco-responsible logistics

Reduce the amount of cardboard and the consumption of packing materials, through customised packaging that sizes the parcels to the strict size of the products they contain.
Reduce the empty space and limit the volumetric weight ratio of all our orders to optimise the loading of our carriers' trucks
Our cardboard is made from 100% recycled materials
Systematically offer alternative solutions to plastic packaging
Sort and recycle all our waste
Switch all the lighting in our warehouses and administrative buildings to LEDs
Dress warmly (and above all, be active), rather than heating our warehouses
….
All the care we take of our beloved planet also helps us be more economical. That's also why we're 30% cheaper on average.
Our CSR commitments

Supplyweb is committed to each of the issues identified in the CHARTER OF COMMITMENTS TO REDUCE THE ENVIRONMENTAL IMPACT OF E-COMMERCE
Beyond our environmental impact, we have committed to a long-term strategy and action plan on all CSR issues. Applied to everyone at all levels within the company, this strategy ensures the involvement of all our employees.
Your customers are increasingly aware of their environmental and social impact. Through our concrete initiatives, you too can show your awareness of this priority and associate your brand with it.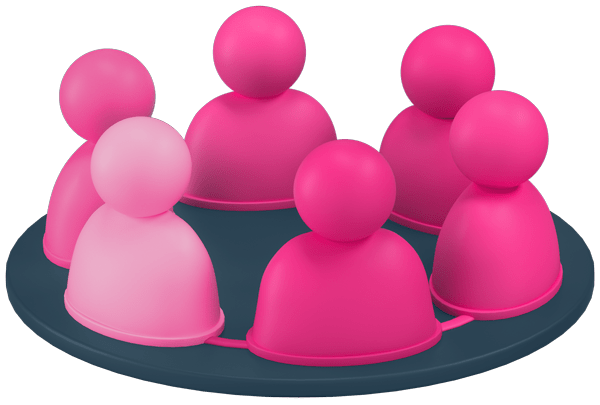 For our customers
Our team is committed to our customers every day, and they are grateful for that!
In fact, our business has doubled over the last two years and it's mainly thanks to them. We are infinitely grateful to them.
Through their experiences, they tell you why they put their trust in us
Brico Privé
French leader in private sales of DIY equipment, we have been working with them for over 3 years, since their launch and supporting them in their growth. Together we have developed cross-docking logistics processes, with major constraints such as the identification of incoming products, heterogeneous product types, just-in-time management and large volumes.
The Stade Français

The Stade Français rugby team, French rugby champions in 2016, has entrusted Supplyweb with managing their web sales and supplying their retail stores.
Loïc Seguin, sales director at the Stade Français:
"Very happy with the responsiveness of the customer service and customer care. They're always available and everything they do is always in the interest of the customer. The link between the customer and the club is not always easy, Supplyweb's customer service is both subtle and refined in its approach.
Ingenico prepaid
As a long-standing Supplyweb customer, we ship over 60,000 mobiles each month. It should be noted that as part of this service, we identify the SIM and IMEI number for each device. This allows us to have product traceability throughout the logistics process.
Laboratoires Gilbert
Logistical specificities concerning personalised packaging or managing expiry dates and batch numbers.
Apesanteur
For 8 years, we were in direct contact with our customers, listening to them and serving them, seeking to satisfy them as best we can.
The growth of our business meant that we could no longer manage this service internally. We wanted to hand over this strategic service to an efficient team that could integrate our way of working and apply our values. We trusted SupplyWeb. Today, we're very satisfied with the work done by the SupplyWeb Customer Service team. Our customers are also very satisfied as our customer rating has not dropped since the handover, even during our busy Christmas period. We now have more time to continue to grow our business!